Why use Phuds?
Author: Tracey Brown Date Posted:3 March 2020


Hey, thank you for having a closer look at Phud's (pronounced fud) Food. This blog will give you a wider insight to why this product was developed and has a faithful following.
Hope your dog enjoys the exciting new taste of Phud's Raw Food Diet.
In 1991, I (Tracey Brown) started to make this recipe for customer's dogs that were suffering skin problems mainly. It became very apparent to me that there were major health issues with dogs especially stiffness, skin inflammation, blocked anal glands and nervousness. The Phud's recipe was so successful that it was taking up much of my day in the back of my animal herbal shop grinding the ingredients. Thus our success today, on a bit bigger scale
Now a days we are bombarded by marketing words that encourage a pet owner to purchase dry or canned foods. Especially words such as natural?? Really ?? In my mind if we eat NATURAL, this to me indicates fresh! Phud's products can truly stand by these words such as Natural, Organic, Raw
Did you know that commercial pet foods have vitamin and minerals added because the processing destroys the natural nutrients and enzymes. These are manufactured vitamins and minerals, unlike feeding the raw food way with Phud's……the vitamin and mineral content comes from real super food ingredients that haven't endured heat and processing to destroy natural enzymes etc
With the escalating health issues in modern pets, the Phud's diet is one of the closest comparisons to a wild dogs feasting habits. It affiliates with the old ways of feeding and thinking. Not Science just milling good food and adding fresh meat
At Phud's we provide a sample option for you and your pet to experience a new old way of feeding and to make sure it is going to suit your lifestyle…. We aim to have long time customers and healthy pets that will experience happy healthy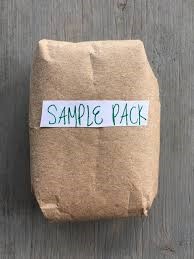 To quote some of our customers;
Good food should not cost an arm and a leg
Keep things simple and be aware of what you are feeding
Is it fresh or dead boring same old, same old?
Seeing what you feed is believing!!!
Very important points to carry with you in your own food choices as well as your pets
So how much does the Phuds diet cost???
Based on a 20 kilo dog
An average of $5.80 per kilo of fresh mince and purchasing a 10 kilo bag of Phud's food
This will cost approx: $3.52 per day or $24.64 per week (Thats less than the cost of your daily cappuccino)
Your purchase of a 10 kilo bag of Phud's food will last approx = 2 months and 10 days
Note: there is many different body types - A 20 kilo Staffordshire bull terrier will generally need less daily food than this example
There is many benefits from feeding real food…fresh food….raw food. Below we have outlined some of these that our dogs have displayed over many years plus our users also communicating the same;
| | |
| --- | --- |
| Mobility due to scientific proven herbs plus supplements | |
| More muscle, less body fat | |
| | Suitable for most ages & breeds |
| | |
| | |
Most important is a clean healthy gut. We only develop a balanced hardy gut flora from fresh food. This is achieved by providing enzymes from food that you provide your pets. Smelly bowels indicates a rank digestive system.
Raw food diet
If you would like extra input into what you can add to this diet to give variety. These items will put a smile on their dial…..
Meet our new puppy, Ragna Rock Brown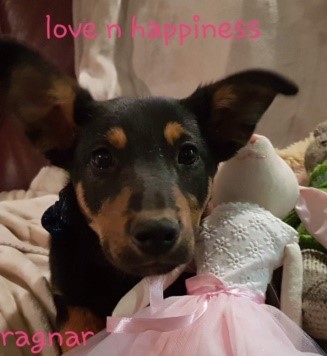 Our Kelpie/shepherd cross puppy recieves a breaky of;
2 Tablespoons of greek yoghurt with a desert spoon of flax or coconut oil topped with 2 teaspoons of peanut or other nut butters...... Yum Yum!!
This is one part of 3-5 small meals through the day, plus 2 meals of Phuds with meat and a chicken frame
You can also add
plain yoghurt
nut spreads
kefir
fruits (no grapes)
vegetables grated, steamed or boiled (no onion)
organ meats (liver, heart)
left over table scraps (no cooked bones)
raw bones & whole chicken frames are excellent (Choose the size of the bone to the mouth size of your dog. Small bone/small dog)
human grade canned sardines, tuna in spring water
fish (blue grenadier is economical)
fermented vegetables (example: sauerkraut)
coconut milk/cream
honey
our dehydrated aussie treats
Please help us get the word out by commenting on our Facebook page or by leaving a review here on our website
Spread the word to family and friends. Email us a photo of your dog and your findings of using the Phud's diet.
The Phud's brand is not a big conglomerate company, we have our struggles just like all small businesses in Australia. Spreading the word about our great product is greatly appreciated and helps others to notice more choices in pet health......
Love & Blessings!
Tracey Brown
CEO
www.phuds.com.au
Email: info@phuds.com.au
---
Comments (1)
Changed my dogs life

24 March 2021

I have a lab and a mastiff which were in good condition before I started using phuds but my lab was always hungry when 3pm came and I was home he would start wanting dinner but once I started giving him phuds that stopped because he was satisfied so he wasn't as hungry. My mastiff had a issue with licking the inside of his front paws to the point that he would cause a hit spot and then be sore on his front legs, I tried different skin diets but they didn't make much of a difference but since he has been on phuds this has now resolved. I would highly recommend any to try this food on their dogs and I would be very surprised if you would be disappointed. Give it a go you have nothing to loss.
---
Leave a comment